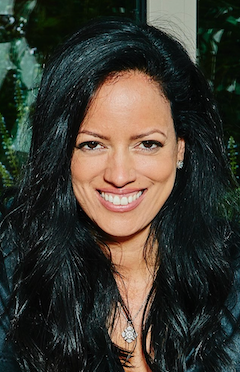 Karine Martin
CEO and co-founder of Starlings Entertainment
Karine is the CEO and co-founder of Starlings Entertainment, a media group based in Santa Monica launched in 2017 by Mediabiz and DMH Holdings. Starlings Entertainment is dedicated to producing and financing feature films and television series for the global market. As CEO of Starlings Entertainment, she led the company in raising its first equity fund, in creating a new television division, in building a robust slate of film and television projects and investing in high quality commercial projects for a global audience such as Rocketman, the Paramount produced and distributed critically acclaimed Elton John biopic. As Manager of MBM3, she negotiated and
set up an equity fund dedicated to investing in commercial feature films for theatrical release in the US.
Karine began her career as an attorney for two large law firms in Canada where she practiced litigation, commercial and corporate law in addition to entertainment law. Since 2002, Karine has also been and continues to be CEO of Mediabiz. In her CEO capacity at Mediabiz, she has been involved in raising equity, fund management and financial engineering for media groups, international banks, funds, producers and distributors.
Through Mediabiz and its affiliates, Karine has acted as executive producer, producer and/or financier for more than 40 TV or film projects. Before joining Mediabiz, Karine worked for a US independent film and television production and distribution company in Los Angeles where, as senior vice-president and head of business affairs, she managed legal, financial and commercial operations. Karine is recognized as one of the leading Canadian women in entertainment and has received the Canadian Screen Awards for Best Dramatic Mini-series or TV Movie for Magic Beyond Words: The JK Rowling Story (2013) and was nominated for Maïna (2014) in the Best Movie category.

She is a recipient of the 2017 Business Women of Quebec Award and a member of the International Women's Forum (IWF).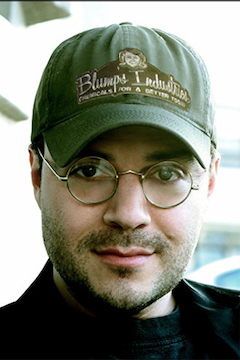 Adam Rifkin
movie produceR | writer
Rifkin has written several family-friendly movies. He wrote Knucklehead for WWE Studios, starring WWE star Big Show, Underdog for Walt Disney Animation Studios, Zoom, starring Tim Allen and two films for DreamWorks, Mouse Hunt and Small Soldiers. Continuing in the family film genre, he wrote the big screen version of He-Man for John Woo and 20th Century Fox. He also wrote the unused draft of Planet of the Apes in 1988. Rifkin's film The Dark Backward was named one of the top ten films of its year by The New York Post. He was then the director responsible for New Line Cinema's Detroit Rock City.

Rifkin directed his first film Never on Tuesday in 1989. As of December 6, 2007, he has directed eleven others, including The Chase (1994), Detroit Rock City (1999) and the Night at the Golden Eagle (2002).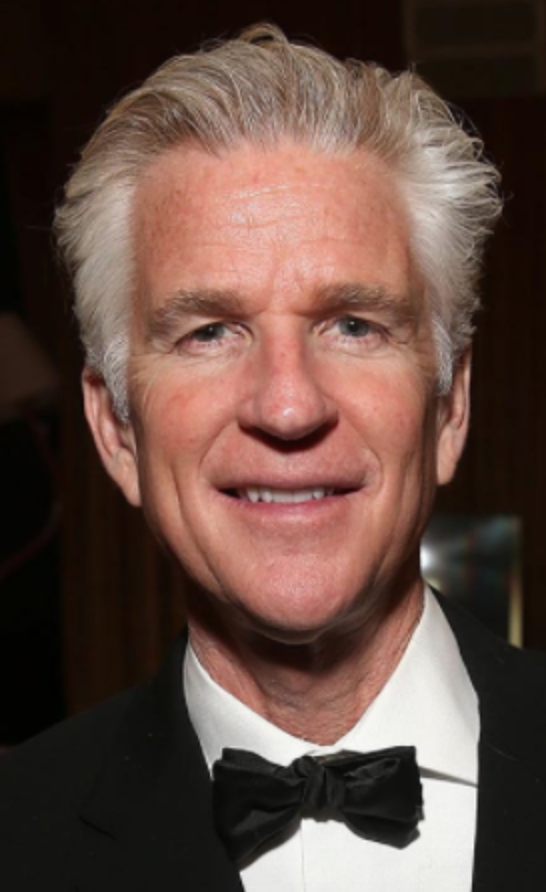 Mathew Modine
ACtor | producer | director
MATTHEW MODINE is currently in production on the Netflix original series, STRANGER THINGS. Soon to be released projects include THE BRAINWASHING OF MY DAD, THE CONFIRMATION, The Weinstein Company thriller, 47 METERS DOWN, the very British comedy HIPPOPOTAMUS by Stephen Fry, and ARMY OF ONE. Additionally, Modine voiced characters in animators Bill Plympton & Jim Lujan's upcoming hand-drawn feature film, REVENGEANCE. Last year, Matthew starred in the critically acclaimed TNT drama PROOF and the award-winning, international film festival favorite, MERRY XMAS with Dick Van Dyke, Valerie Harper, Glenne Headly, and directed by Boman Modine, now available on iTunes. MATTHEW MODINE has been referred to as "one of the best, most adaptable film actors of his generation" by legendary NY Times film critic Vincent Canby. Matthew has worked with many of the film industry's most acclaimed directors, including Oliver Stone, Sir Alan Parker, Stanley Kubrick, Robert Altman, Alan J. Pakula, John Schlesinger, Tony Richardson, Robert Falls, Sir Peter Hall, Abel Ferrara, Spike Lee, Tom DiCillo, Mike Figgis, Jonathan Demme, and John Sayles. Throughout his career, Modine has been nominated for three Golden Globes and is the recipient of one (Altman's SHORT CUTS). Modine is well remembered for the title character in Alan Parker's BIRDY, which won the Cannes Film Festival's Gran Prix Award, and for his iconic role as Private Joker in Kubrick's FULL METAL JACKET. His work in Alan Rudolph's EQUINOX helped earn the film four Independent Spirit Award nominations, including Best Film and Best Actor. He is the recipient of a Venice Film Festival Volpi Cup and a Golden Lion Award. More recently, Matthew co-starred in Christopher Nolan's Batman epic, THE DARK KNIGHT RISES. His last short film, JESUS WAS A COMMIE, an avant-garde dialectical conversation about prominent issues of modern society, has played at film festivals around the world, winning several awards, including the Founders Prize for Best Short Film at Michael Moore's Traverse City Film Festival. Additional television credits include WEEDS, AND THE BAND PLAYED ON (Emmy and Golden Globe nomination, Best Actor) WHAT THE DEAF MAN HEARD (Emmy nomination, Best Actor, highest-rated made-for-television movie on any network since 1991 with approximately 36 million viewers). Modine has directed several distinguished short films, including the multiple award-winning JESUS WAS A COMMIE, I THINK I THOUGHT, COWBOY, and TO KILL AN AMERICAN. Three of his short films, WHEN I WAS A BOY, SMOKING, and ECCE PIRATE debuted at the prestigious Sundance Film Festival. All of Modine's short films have received critical acclaim and screened at domestic and international festivals, including the Museum of Modern Art's New Directors/New Films.

See Mathew's IMDB Bio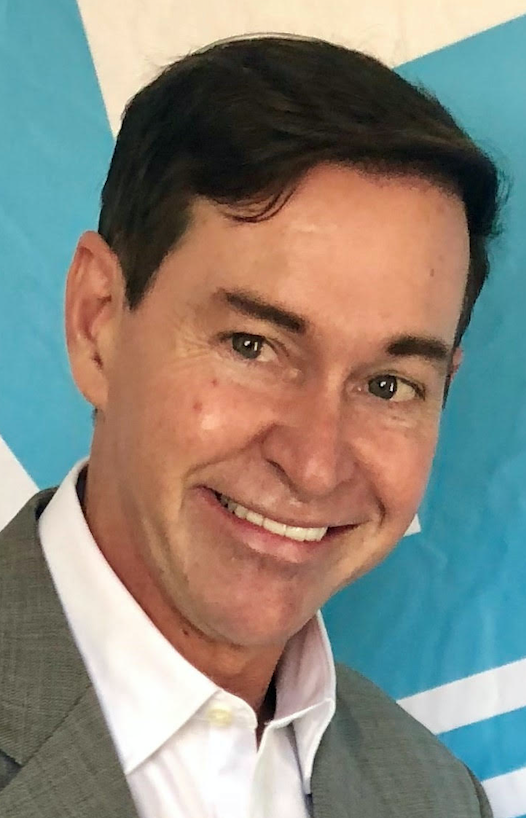 Brian Neil Hoff

artistic director | founder and Festival director of Palm Springs international animation festival (PSIAF)
PSIAF Palm Springs International Animation Festival & ExpoFounder & Artistic DirectorART AnimatedFounder & Artistic Director
Working in Hollywood since 1994
Award Winning Animation Producer
Member of SAG-AFTRA
A lifelong passion for animation and film.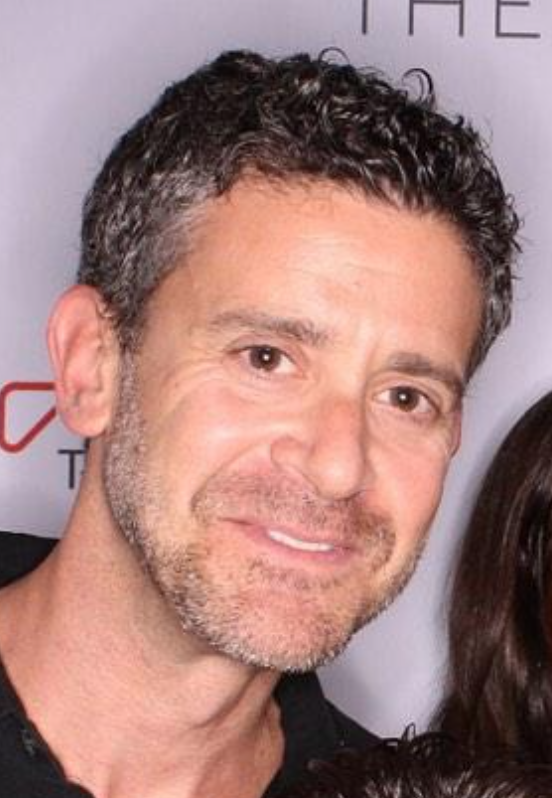 Rod Baron
Founder Baron entertainment
Rod Baron, founder of Baron Entertainment, has had a storybook rise through the Hollywood ranks. As a childhood actor, Rod always dreamed of making a living in "the business", but wasn't quite sure where he'd find his niche. Rod set out for a career in Hollywood and had progressed to an agent. He went on to build the young adult, kids, and motion picture television departments. Rod founded Baron Entertainment with private funding, and a goal to create a boutique agency with selective clientele.

The success of Baron Entertainment (21 years old this month) can be attributed to looking beyond the talent pool, to the ideal upon which it is based. Baron was founded on the synergistic relationship between passion, empathy, and sound economics. This innovative approach defines a niche in the industry, and exemplifies the fruition of an ideal formed through years of experience. By making a conscientious effort to maintain a modest pool of select clientele from high profile celebrities to up and comers, Baron Entertainment has become a powerhouse in the industry. Baron Entertainment places a high value on the relationship between client and agent, and encourages clients to stay in close contact. This allows submissions to be based on the personality behind the head-shot, and results in a high booking percentage as well as a trusting relationship between casting agents and agency. Therefore, when the industry hits its inevitable low cycles, Baron Entertainment can adapt and take a more aggressive approach for its clientele.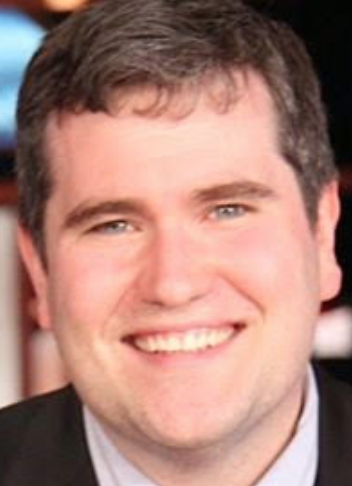 Neil O' Brien
Senior producer | nbc news
NEIL O'BRIEN is a television producer whose work has been recognized with multiple awards, including a Peabody, a Murrow and three Emmys. He is also a film enthusiast, who helped forge a multi-year partnership between NBC and the Criterion Collection. He serves on the Advisory Committee of the Berkshire International Film Festival.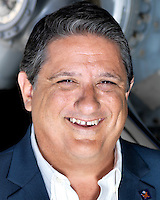 Fred Bell
partner and chief operating officer of Nobell Energy Solutions | vice chair of the board at Palm Springs Air Museum
For the last eight years Fred Bell has served as Chief Operating Officer (COO) of Nobell Energy Solutions (NES), a renewable energy company focused on solar power generation. Fred has almost 30 years of construction development experience. With that knowledge he has developed more than 10 Mega Watts of solar power facilities for individual commercial clients in the south western portion of the United States

After retiring from 23 years in the destination entertainment business, Fred served as the Chief Executive Officer (CEO) of the Building Industry Association Desert Chapter. He was key in developing the "California Green Builder" initiative which became the Industry's flagship renewable energy program for the State of California. Fred won the California Building Industry Association's (CBIA) Chairman's award in 2008 (the only time the award has been given since the organization's inception in 1943) and was named the Building Industry Association of Southern California's CEO of the year in 2008.

Fred wrapped up his entertainment career on the team that designed, developed, constructed, and managed the 60K square foot, 600 seat, "Fantasia 2000" temporary IMAX Theatre near LAX in Los Angeles for the Walt Disney Company. The $4M facility was completely self-contained.

Prior to that Fred was the Vice President of Exhibitor Relations for VAI. The Company was a pioneer in the development of themed entertainment attractions using digital media.

An Executive with Edwards Theatres (A Vice President of Operations of the 150 unit $330M chain).

He was Director of Operations for an IMAX theatre where he pioneered the technology creation, proof of concept, and use of commercial film product blended with their traditional film offerings to double the company's net revenue in three years.

Fred began his career with the Sea World theme parks as an Operations Manager.