Jessica Hardy
founder of the Chicago Comedy Film Festival | co producer of Flowfeel Films
Jessica Hardy is a proud member of SAG-AFTRA, founder of the Chicago Comedy Film Festival and co producer of Flowfeel Films. After producing three feature films and learning about the festival circuit she discovered there are few comedy film festivals in the world. That was when she decided to launch CCFF. The festival has been recognized by MovieMaker magazine for being one of the top film festivals worth the entry fee. Hardy strives to support comedy filmmaking as a vital and influential art form. Hardy has appeared in commercials, television, and independent films. She has also worked with youth for over 10 years mentoring and teaching filmmaking, acting, and improv workshops. She is a graduate of The Second City Chicago conservatory and has studied with Lesly Kahn Studios in Los Angeles. In 2015 she was the showcase showdown winner on the Price is Right!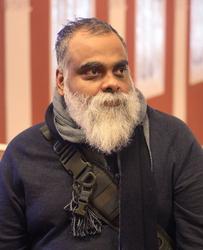 Suresh Eriyat

Animation Film Design | Founder of Studio Eeksaurus | Musician
Born in November 1973, Suresh Eriyat is a 1997 graduate from the National Institute of Design. Suresh set up Famous House of Animation in 1999. He created numerous animated ads, shorts, music videos with many firsts that brought not only national and international recognitions but also changed the way people perceived animation in India. In 2009 he founded Studio Eeksaurus, with his wife Nilima as his partner, that won the first ever Annecy Cristal for the country in 2015, and the President's national award in 2016 and recently in 2018 for best animated film Tokri(The Basket).
Specialising in Animation Film Design, Suresh came to Mumbai looking for opportunities in making animation films. Prospects of creating animated stories in India back in 1998 was very nascent as animation was more known for the back end services that Indian companies offered foreign studios.
Slowly the dream of creating original animation films was getting closer for him and his partner and there he continues to elevate the recognition of quality Indian animation content across the world. Eeksaurus also is a very well known advertising film production company that is among the top ones of our country.
Having sat in several prestigious jury panels of the likes of Clio, Apollo, LIA, Promax, D&AD, Krok 2017 etc for many years and educating students and aspiring filmmakers across the globe with his masterclasses at NID, Krok, IDC, MIFF 2018 to name a few, he has won more than 150 national and international awards, with a portfolio of more than 400 films. He is also a trained Carnatic musician, an artist par excellence with a deep interest in philosophy, anthropology and culture.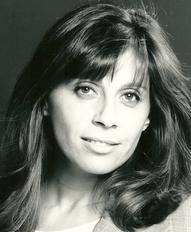 Yasmine Golchan

Founder French Theater in Los Angeles | film producer | AUTHOR
Educated in France and the US, Yasmine studied theater and film at both USC and UCLA.
She founded the French Theater in Los Angeles and successfully entertained audiences producing, acting and /or directing numerous comedies.
Transitioning into films, Yasmine acted as Vice-President of Production for Persik Productions with Bob Yari, who later produced Academy Award Best Picture winner, Crash.
Moving forward Yasmine got a first-look deal with Yari Film Group and co-produced with Bob Yari and Mark Gordon the Golden Globe-winning feature, The Painted Veil starring Ed Norton and Naomi Watts.
Additionally, Yasmine has co-written, produced and directed Next Stop, Eternity, starring Seymour Cassell and Cathy Moriarty. The film has won Best Short Film in the world's first ever Internet Film Festival, and was selected in many film festivals.
Yasmine is currently co-creating a series, "Love with a modern twist", as well as writing a children's book / animation series, The Adventures of Yasmine, which chronicles the magical world of a whimsical multicultural child.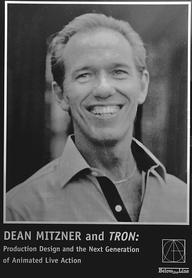 Dean Mitzner

Production Designer | Illustrator
Dean Edward Mitzner was the Production Designer on original TRON who illustrate the creation of the first backlit cell animation live action feature film ever produced. Mitzner's feature film and television career highlights include 1941 with Steven Spielberg and 9 to 5 with Jane Fonda. Primetime Emmy Awards Winner, Primetime Emmy Outstanding Individual Achievement in Art Direction for a Series for Homefront (1991) For episode "The Traveling Lemo All-Stars".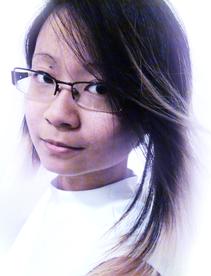 Vicki Lau

Visual Effects | Writer | Producer
Entering the Hollywood film industry from Singapore with no connections, Vicki landed portfolio blockbuster movies and shows such as "Gardians of the Galaxy", "The Walking Dead" and
"War for the Planet of the Apes," becoming a sought-after VFX freelancer in under 2 years, whilst working at mobile and VR early-stage startups in Silicon Valley and Beach. Independently, she had amassed 40 crew members for her short film, which debuted at film festivals, has appeard on TEDx, and was also the youngest technical speaker on VR at SMPTE's 2015 conference. An artist, programmer and entrepreneur, Vicki brings her experiences from varying industries to form interesting conclusions, leading Seyenapse with an edge.